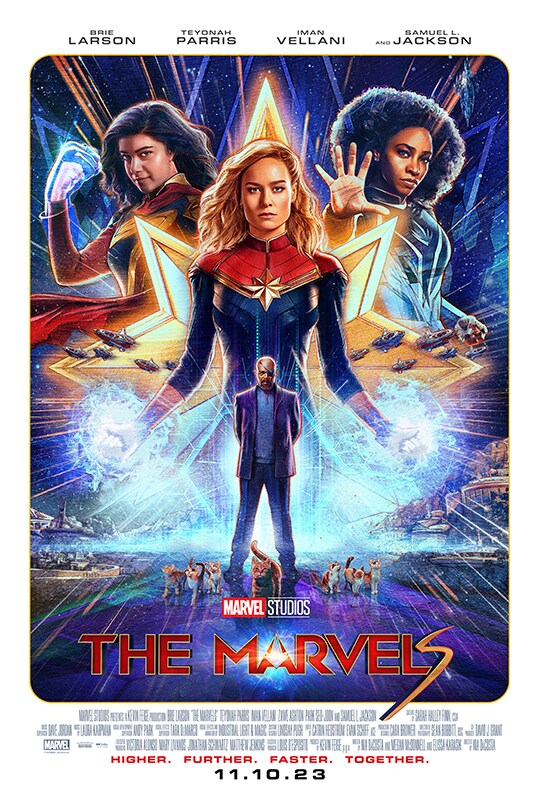 As summer wound down, work picked up at Symbols of Sound. The autumn months at SoS have had a breathtaking amount of activity including…
music preparation for a orchestral studio recording of a stage musical
music preparation for 4 big band charts from hand-written scores
vocal transcription for over 100 episodes of television
vocal transcription for 3 feature films, 2 of which were musicals.
The first of the feature films, The Marvels, was not a musical; however it had a surprising number of vocals that were an important part of the story. Disney needed to ensure the vocals were transcribed properly for foreign dubbing, and turned to SoS once again.
The Marvels releases in theaters on Friday, November 10, 2023.