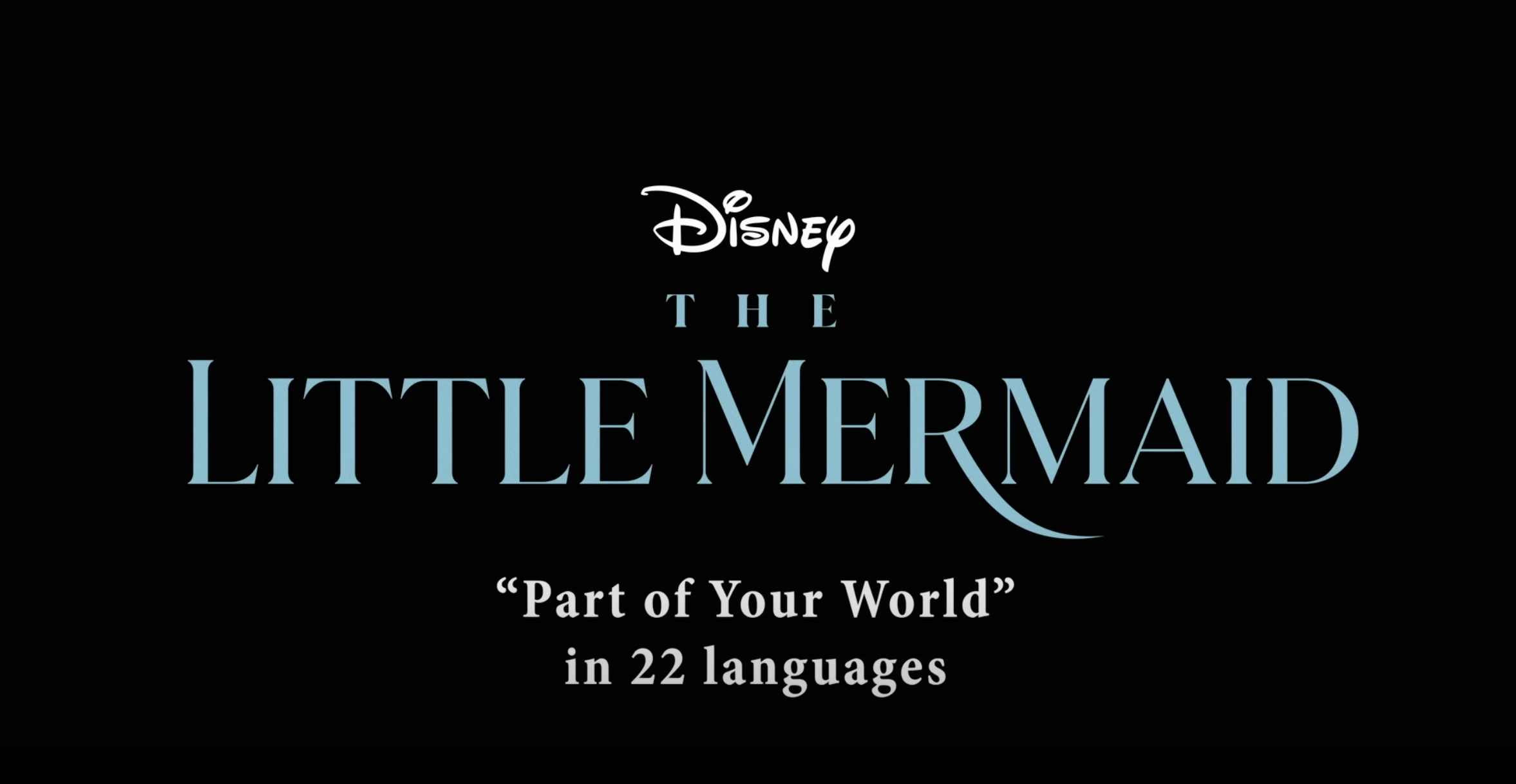 "Part of Your World" in 22 Languages
Multi-language video created with help from SoS
You can watch the video on YouTube via this link:
Part of Your World (Multi-Language Version)
Disney has posted a video of the song "Part of Your World" from the recent film "The Little Mermaid" showcasing Ariel's singing dubbed in 22 languages. SoS transcribed Halley Bailey's original performance and created sheet music for Disney that is used to create Ariel's voice in other languages. The video is a rare opportunity to hear Ariel's many worldwide voices together. However, this is only a portion of the various languages in which Disney films are dubbed.
In the USA, few people are aware of the international reach of major films and the need for proper localization. There is a worldwide network of hundreds of people who make this possible. They include voice actors, background singers, voice directors, translators, audio engineers, producers, cultural consultants, and more; plus an administrative team to manage this huge effort.
Localization starts with a dedicated team of Disney employees and contractors who coordinate with productions and create all the necessary materials for dubbing. They document everything in the film that needs localization, from dialog, signs, and text, to humor and cultural references that may not make sense in foreign contexts.
Songs provide a unique challenge, and music transcription and sheet music creation are essential to accurate dubbing. Sheet music created by SoS provides a common starting point for all languages to understand exactly what is in the English-language version of the film, and decide how best to adapt it to the local language.