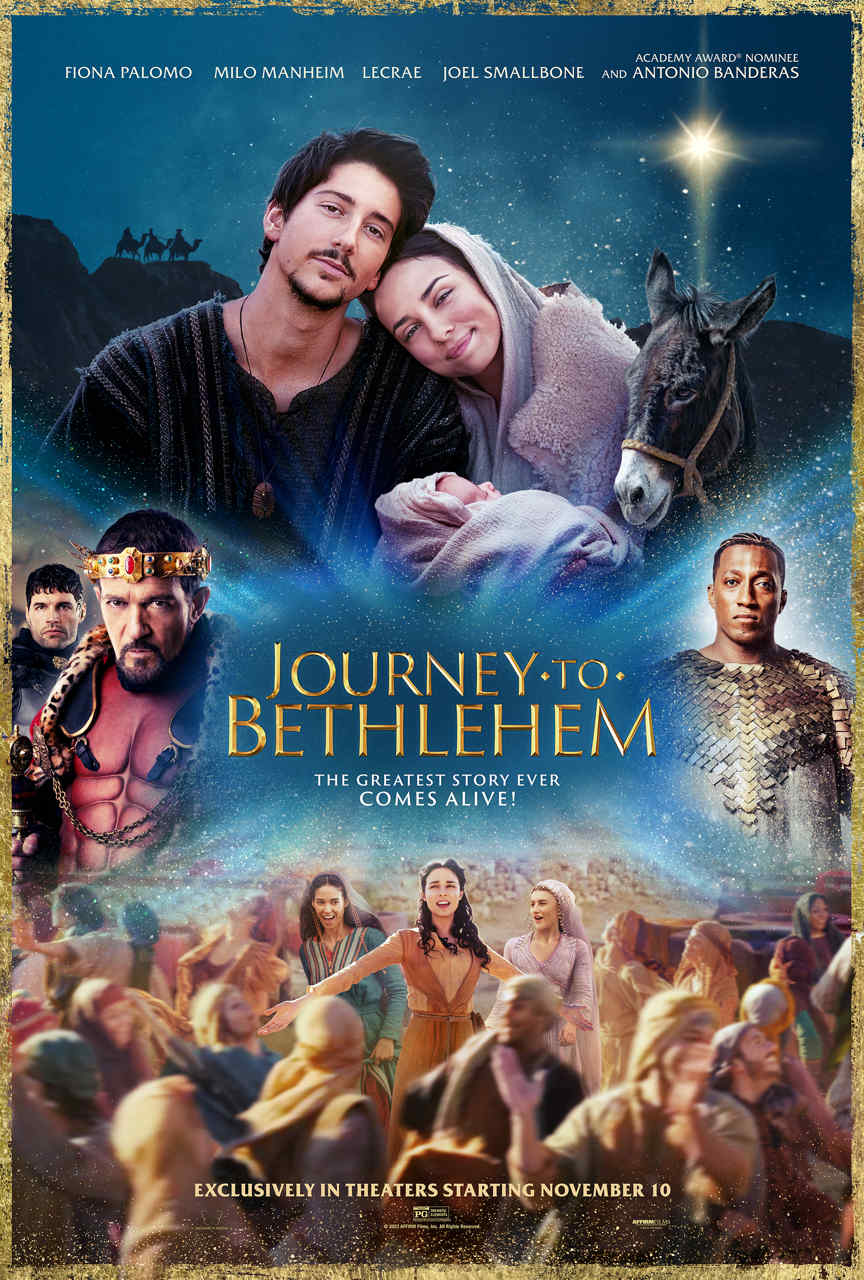 Journey to Bethlehem
SoS takes a journey with Adam Anders
Adam Anders' directorial debut, "Journey to Bethlehem", is currently in theaters in the USA. The film, starring Antonio Banderas, Fiona Palomo, and Milo Manheim, imagines the biblical story of Christmas as a pop musical.

Anders and Sony Pictures realized that they needed more than standard film localization materials to translate a story told through eleven songs in varying styles. Symbols of Sound was tasked with transcribing all vocals from the film and creating foreign vocal sheet music guides for international translators and dubbing performers.
"Journey to Bethlehem" will have theatrical releases in numerous countries over the next month.